Vision:
Protect the human living environment, and make the best efforts to reduce carbon emissions and ultimately achieve carbon neutrality.
Become a first-class manufacturer of green magnesium-aluminum die-casting.
Core technologies
• Magnesium/aluminum alloy high pressure casting;
• Magnesium/aluminum alloy semi-solid casting;
• Low-carbon manufacturing technology

Product categories
Die-casting/semi-solid molds and special tooling;
Magnesium/aluminum alloy parts and systems.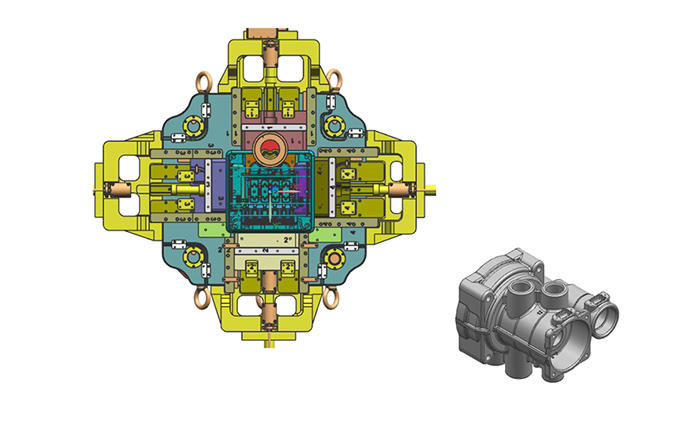 Bicycle, Energy and Medical Industries

The mold is designed for China's well-known auto parts customers. According to the concepts of customer satisfaction, company satisfaction, employee satisfaction, and social satisfaction, when receiving the order, Ningbo Beilun Ningheng Mould Co., Ltd. responded quickly and the technical department organized an engineer. Hold work meetings, assign team responsibilities, analyze and discuss technical difficulties. Within a short 40-day mold opening time, the solution:
• The problem of stable production of core and plug-in interpenetrating structure;
• Complicated internal model channel and oil circuit air tightness design issues;
• Stomatal shrinkage in thick-walled areas;
Through the unremitting efforts of the staff, the order was successfully completed within the contract period and helped the customer complete the mass production of the product, resulting in a win-win situation for each other.